Other academic roles
The ABPI Industry-Academic Links survey captures data on numerous other roles within the pharmaceutical industry including STEM and SIP ambassadors.
Other Roles
The ABPI Industry-Academic Links survey captures data on numerous roles within the pharmaceutical industry. These roles include:
Academic posts
Academic consultants
Pharmacy pre-registration students
F1 and F2 medical training posts
STEM and SIP ambassadors.
This year, the survey captured over 500 positions in the above roles. Of particular note, pharmaceutical industry reported hundreds of STEM and SIP Ambassadors.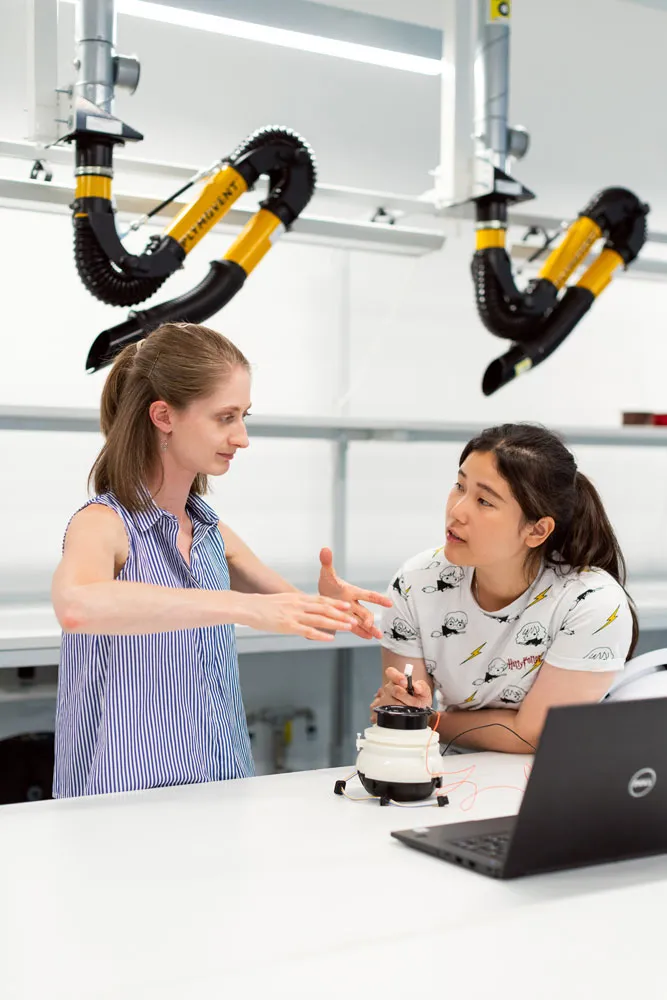 STEM & SIP Ambassadors
What are STEM Ambassadors?
STEM Ambassadors are science, technology, engineering and mathematics professionals who volunteer their time, enthusiasm and expertise to inspire young people to explore further study and a career in STEM industries.
STEM Ambassadors deliver a wide range of activities, from a 10 minute assembly or Q&A session, to a STEM workshop, or a series of project mentoring sessions, and that's just a few examples. STEM Ambassadors work with teachers and youth leaders to support learning, they illuminate potential careers as a role model, and they raise the aspirations of the young people they support.
To find out more about STEM ambassadors or to join the initiative by signing up.
What are SIP Ambassadors?
SIP Ambassadors work with young people, parents, teachers and careers advisers to promote the many careers available within the science-based industries. This is achieved through visits to schools and colleges. SIP Ambassadors present working in the science based industries in a positive light; dispelling myths and stereotypes. The SIP Ambassador Programme is delivered in collaboration with the national STEM Ambassador Programme, allowing Ambassadors to access a broader range of resources and opportunities, enabling them to provide high-quality outreach activities to the next generation.
To find out more about SIP ambassadors.
New partnership set to inspire the next generation of scientific talent
STEM Ambassadors and the Science Industry Partnership (SIP) have announced a new collaboration to support employers in developing a pipeline of future workforce talent.
The STEM Ambassador programme helps young people to pursue STEM subjects. By working with parents, teachers and careers advisers they raise aspirations, support learning and bring to life the breadth of career options available within the science-based industries.
With a diverse network of more than 30,000 volunteers across the UK, STEM Ambassadors make a real impact on the lives of young people by demonstrating the practical applications of their learning and showing the diversity of STEM careers available to them.
The new collaboration announced with the SIP, a powerful employer-led alliance of leading science companies, with its own 600 strong ambassador network, will see both groups working together to share resources and opportunities which it is hoped will improve the range and accessibility of resources for employers keen to carry out careers outreach activity within the community.
Our members see the clear potential for Careers Outreach, in building a pipeline of future talent, making a positive impact in the local communities and creating uplifting and impactful experiences for their employees. This new partnership is an exciting development that aligns resources and opportunities to improve upon more holistic careers outreach solution, acting as one stop shop for anyone looking to inspire the next generation of technical talent. Rachel Brickell, Careers Development lead for the SIP
We are delighted to welcome the SIP Ambassadors to our UK-wide STEM Ambassador programme. This boost of STEM experts will not only contribute to the existing support that this initiative provides to young people in the understanding of real world applications of science but also help to illuminate STEM careers, provide links with the world of work, raise aspirations and demonstrate to students the wide range of people who pursue a future in STEM. Sharmila Metcalf, STEM Ambassador's programme manager
Quote from STEM Learning:
Inspiring the next generation of young people to consider STEM careers remains an absolutely crucial driver for STEM Learning. Apart from supporting the upskilling of teachers and technicians with science and computing CPD, STEM Learning manages 37,000 volunteer STEM Ambassadors from a broad range of STEM employers. These role models inspire young people by visiting classrooms in person and virtually. This year marks the 20th anniversary of the STEM Ambassador programme, and the inclusion of SIP Ambassadors further enhances its value to schools and young people. Dr Ajay Sharman, Regional lead, STEM Learning
Quotes from SIP Ambassadors:
I really enjoyed the SIP Ambassador training, which was highly interactive. There was an opportunity to plan and prepare for an outreach event in a group setting, which meant we could bounce ideas around with other Ambassadors. It was hands-on learning, which is something I liked. I certainly feel better equipped and more confident to deliver events, and the resources you can access make things a lot easier, but I think more people need to know that this type of support is available. - SIP Ambassador
I would recommend the Ambassador training to anyone. The training included a workshop which gave me a chance to practice presenting, planning our own workshops and ways of engaging with young people. The Ambassador scheme is a great way to reach out to young people, especially those who may think that Science is not an accessible career choice for them. Being able to provide students with a new outlook, and to break the stereotype of scientists is vital for the future generation of the industry. I am happy to be a part of this outreach and provide a fresh idea of the science industry which is so often misrepresented to students. - SIP Ambassador
We would now like to make the SIP Ambassador Programme a key part of the training process for our new apprentices starting each September, which will allow us to build on the pool of people that can help support our outreach work at schools and colleges. I feel confident that they would all be able to deliver sessions independently using the training and content provided in the programme. - SIP Ambassador
Definitions of other academic roles:
Academic and honorary posts:
Academic posts are positions in academia that may be hired to aid the pharmaceutical industry. These posts include the following titles:
Professor,
Research Clinician,
Visiting Chair,
Visiting Clinician,
Visiting Fellow,
Visiting Professor,
Visiting Research Clinician.
Academic consultants
Academic consultants are typically provided by universities and hired by industry to aid in technical aspects or supervision of a study of expertise.
Pharmacy pre-registration students
Pharmacy pre-reg students are students studying pharmacy that are undergoing the education, training and experience requirements required to register as a pharmacist.
F1 and F2 medical training posts
 F1 and F2 are Foundation doctors (years 1 and 2) having just graduated from medical school.
Last modified: 20 September 2023
Last reviewed: 20 September 2023