ABPI 2021 Code of Practice
ABPI 2021 Code of Practice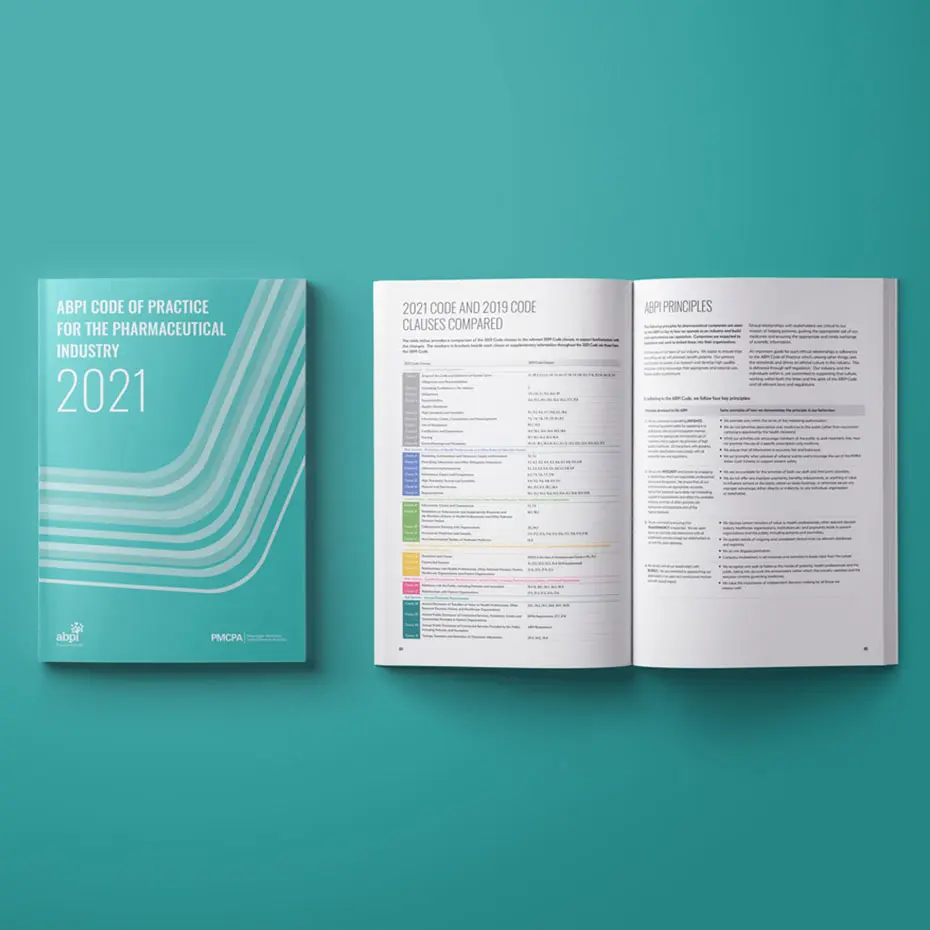 ABPI 2021 Code of Practice
The ABPI Code of Practice sets out the requirements the industry must comply with and supports companies' commitment to self-regulation and to operate in a professional, ethical and transparent manner.
Download the ABPI 2021 Code of Practice. 
Order a printed copy of the ABPI 2021 Code of Practice.
The interactive web version is available here.
The foundations of the 2021 Code remain the same as the 2019 edition, but it is structured quite differently, and there are important new requirements and features to be aware of. 
From 2021, the ABPI is putting new emphasis on the ABPI Principles, which sit alongside the Code. These set out the behaviours that embody the spirit of the Code, and the ABPI's expectation is that companies build these into their culture and ways of doing business.
The new ABPI Principles are:
• Benefitting patients,
• Acting with integrity,
• Promoting transparency
• Treating everyone with respect.
Senior leaders in companies are asked to champion the adoption of the new ABPI Principles, drive implementation across their organisation and ensure staff behave in a manner consistent with the Principles.
You can find more information on the 2021 Code, including a range of supporting materials, on the PMCPA website. 
Last modified: 16 October 2023
Last reviewed: 16 October 2023