Advanced Therapy Medicinal Products (ATMPs)
Advanced Therapy Medicinal Products (ATMPs)
Transformative treatments
Advanced Therapy Medicinal Products (ATMPs) have the potential to revolutionise the way diseases are treated and to transform the lives of patients.
Many of these products are given as a single one-off treatment offering life-long benefits to patients and are sometimes potentially curative. They can offer significant savings to the NHS by reducing or eliminating the need for complex, or long-term care for some patients.
ATMPs include cell, gene, tissue-engineered and somatic-cell therapy medicines. They treat the root cause of diseases and disorders by augmenting, repairing, replacing, or regenerating organs, tissues, cells, genes and metabolic processes in the body.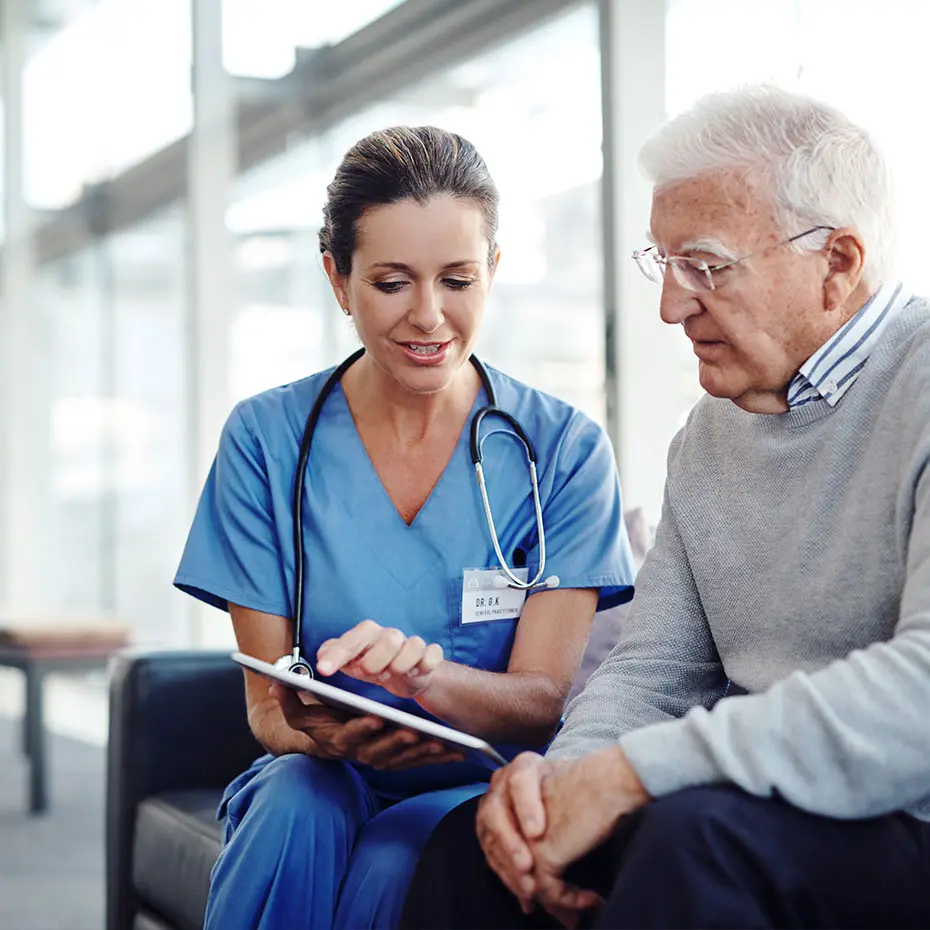 The UK is a life sciences superpower and the government has recognised the potential of ATMPs at the highest levels and put in place initiatives to help develop the UK as a world leader in the sector. Extensive work is underway across organisations, such as Genomics England, the Cell and Gene Therapy Catapult and the Accelerated Access Collaborative.
The UK Government is working hard to create a joined up regulatory, HTA and commercial environment through which suitable patients can access these transformative therapies.
The Medicines Healthcare products Regulatory Agency (MHRA) has launched the Innovative Licensing and Access Pathway (ILAP) to reduce the time to market for innovative medicines; NICE is conducting a review of its methods and processes; NHS England has published a Commercial Framework for new medicines and announced the Innovative Medicines Fund (IMF), and the Department of Health and Social Care (DHSC) has published the UK Rare Disease Framework.
ATMP Facts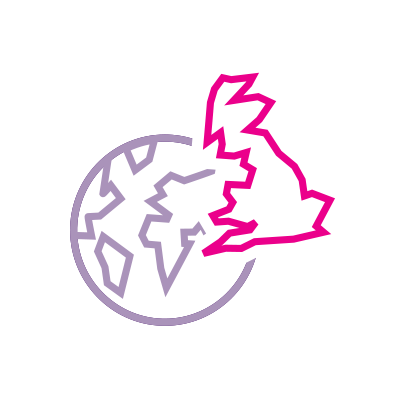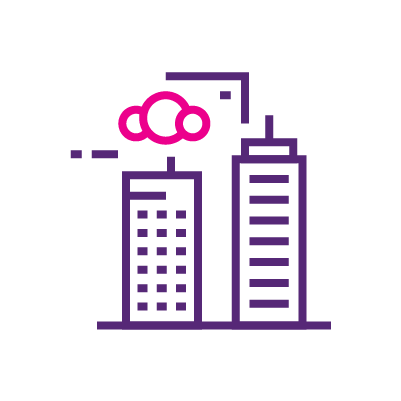 20%
Number of ATMP clinical trials in the UK increases every year (20% increase in 2020) [1]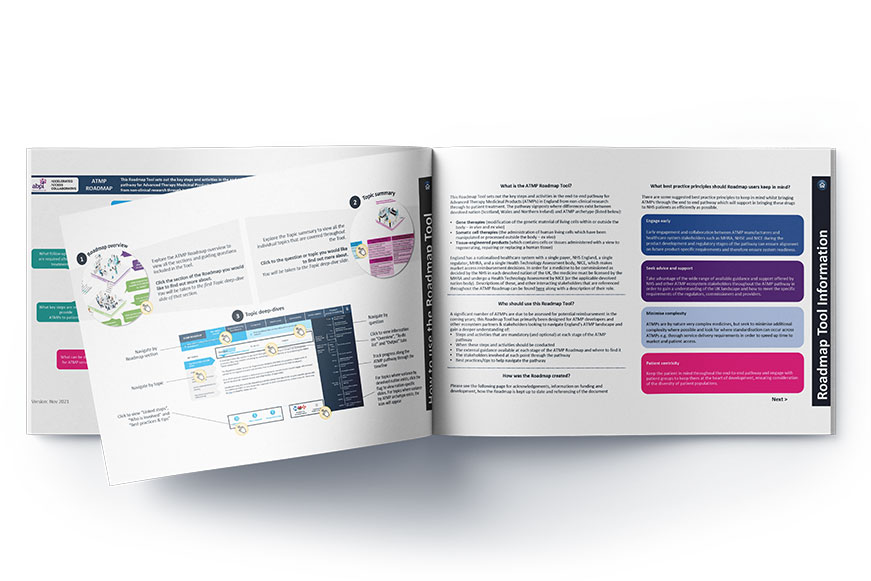 Stakeholders
Production of the ATMP Roadmap was a collaborative effort with a multistakeholder engagement from AAC Workstream members, ABPI member companies and other ecosystem stakeholders.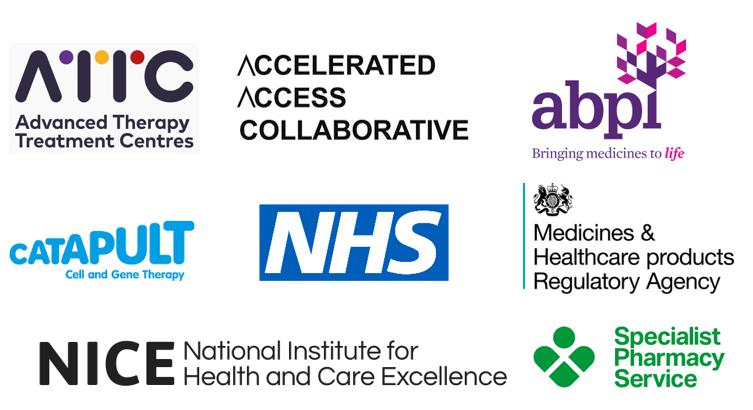 Getting ATMPs to patients
ABPI is a supportive partner of the Accelerated Access Collaborative (AAC) and has led the AAC's ATMP Early Stage Product Workstream 3 to develop a roadmap that sets out the key steps and activities in the end-to-end pathway for ATMPs in England from non-clinical research through to patient treatment. The roadmap signposts where differences exist between devolved nation (Scotland, Wales and Northern Ireland) and by ATMP archetype (i.e. cell, gene and tissue-engineered products).
There are a significant number of ATMPs expected to be launched in the coming years and the ATMP Roadmap has been designed to help companies and other ecosystem partners and stakeholders to navigate the ATMP landscape and gain a deeper understanding of:
Steps and activities that are mandatory or optional at each stage of the ATMP pathway
When these steps and activities should be conducted
The external guidance available at each stage of the ATMP pathway and where to find it
The stakeholders involved at each point through the pathway
Best practices/tips to help navigate the pathway
A key challenge remains of how to reimburse single administration or short-term transformative therapies which have high upfront costs; and higher levels of uncertainty relating to longer-term outcomes. The key payment model related challenges for ATMPs can be characterised by affordability and by short- and long-term uncertainty (magnitude and durability of clinical benefit).
While it might be possible for health systems to absorb the upfront costs of these treatments when there are only a few new ATMP treatment launches per year and for small patient populations, affordability is likely to become a much more challenging and unavoidable issue, once the rich ATMP pipeline starts to deliver in increasing numbers. This position paper outlines recommendations for types of payment models that can help address the clinical uncertainties and affordability challenges facing ATMPs.
Now more than ever, the UK is focussed on the potential to further develop data and digital capabilities to improve health outcomes and the delivery of care. Recent policy developments such as the Genomics implementation plan, the DHSC's data strategy and NICE's five-year strategy which will all support the life sciences sector and patients. Improved data capabilities will be essential for the UK to position itself as a leader in the field and to be prepared for the growing pipeline of ATMPs.
Innovative payment models such as outcomes-based and spread payments can help manage the reimbursement challenges that are often exacerbated for ATMPs, namely: affordability and uncertainty. However, for these to be considered and to be effectively implemented, they will need to be supported by robust, standardised national data collection practices and infrastructure. The ABPI has considered the current challenges with the UK's data capabilities and examples from other countries to produce eight key principles and recommendations.
Last modified: 20 September 2023
Last reviewed: 20 September 2023